I recently started playing Fantasian on Apple Arcade. It's an incredible game from Hironobu Sakaguchi's Mistwalker Corporation. If you haven't played it, you definitely should. I think Apple Arcade is predominantly used on iPhones and iPads, but those who want to can get a more console-like experience with an Apple TV and controller. Since tvOS 13 released in 2019, you've been able to pair PlayStation 4 and Xbox One controllers to Apple TV (really any Apple device), giving you a much more familiar feel.
I personally have Apple Arcade running on a spare 4th Gen. Apple TV from 2015. It's capable of full HD output and runs games well even though it is a bit aged at this point. To pair with it, I needed to find a suitable controller. Since I didn't have any spare PlayStation 4 controllers, I looked at my Xbox controller stock. And now we find ourselves at the titular conundrum. How do you know which of the many Xbox One controller revisions are even compatible with Apple TV?
Early Xbox One controllers did not use Bluetooth but were instead running on 2.4GHz wireless. It wasn't until later revisions that they switched to Bluetooth. The simplest way I have found to know which you have is by looking at the controller's build. More info can be found on this Xbox Support page. If the section of the controller that has the Xbox button seamlessly transitions into the rest of the controller body, it has Bluetooth. If the section with the Xbox button is distinctly a separate piece, it does not have Bluetooth.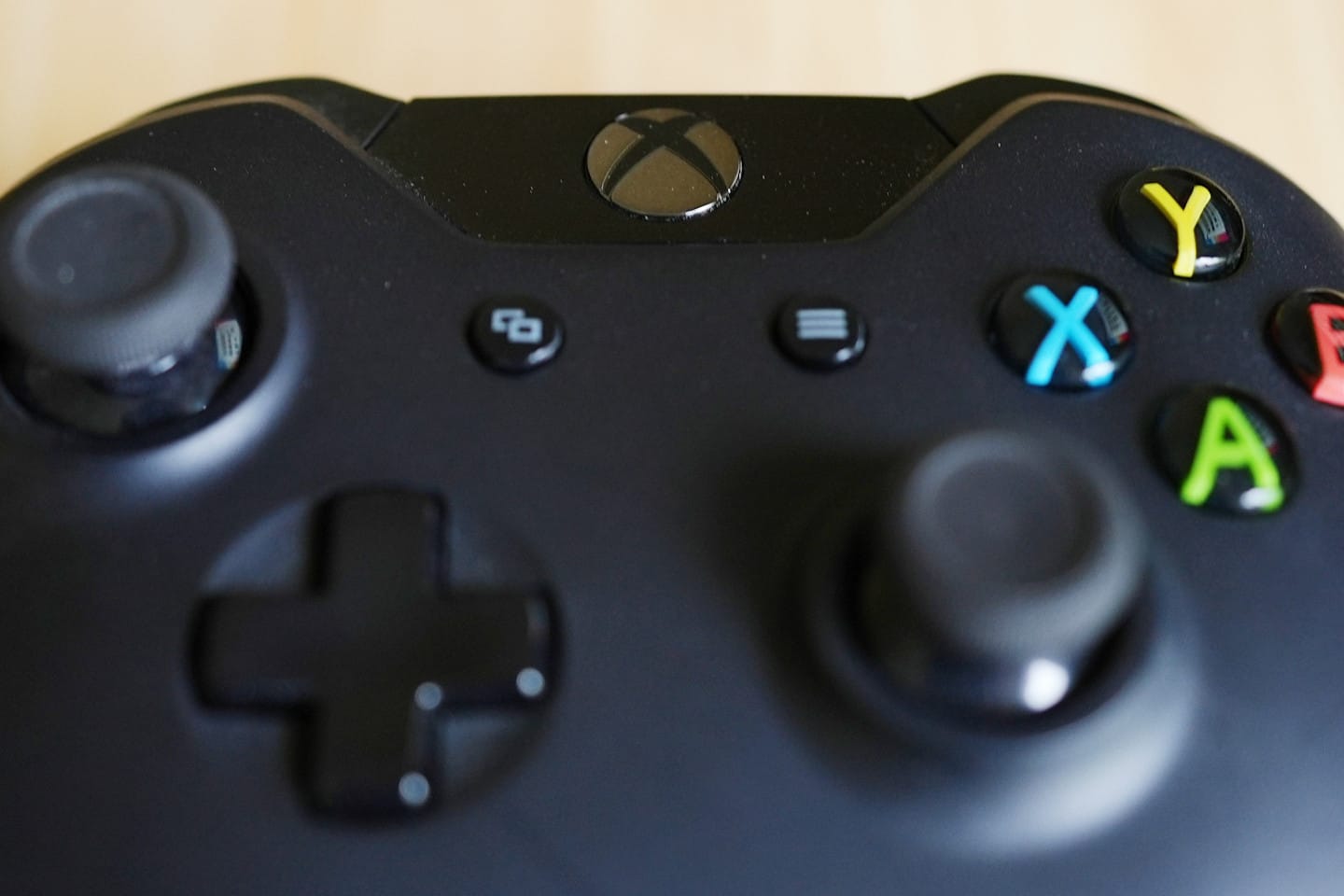 Once you have identified that you have a Bluetooth Xbox Wireless controller, the rest should be pretty straightforward. You can pair it with your Apple TV by going to the Bluetooth settings menu on Apple TV and pressing the Pair button on top of the controller. After a few seconds, it should show up.
Now that I have this setup, I might play a couple more Apple Arcade games after finishing Fantasian. World of Demons from PlatinumGames looks pretty cool too. Any Apple Arcade games you're interested in playing? I would love some more recommendations.